Well after 11 years (1996-2007) living at the same address by myself, I've finaly moved out… Earlier tonight I gave my last key set back to the landlord. It was with a tear in the eye that I drove off to my new accomodation. I've had some excellent times and will keep great memories from my appartment. The datacenter room (which took me a few days to empty, sort, purge and clean), the lounge with it's huge beamer, where I watched so many films and TV series.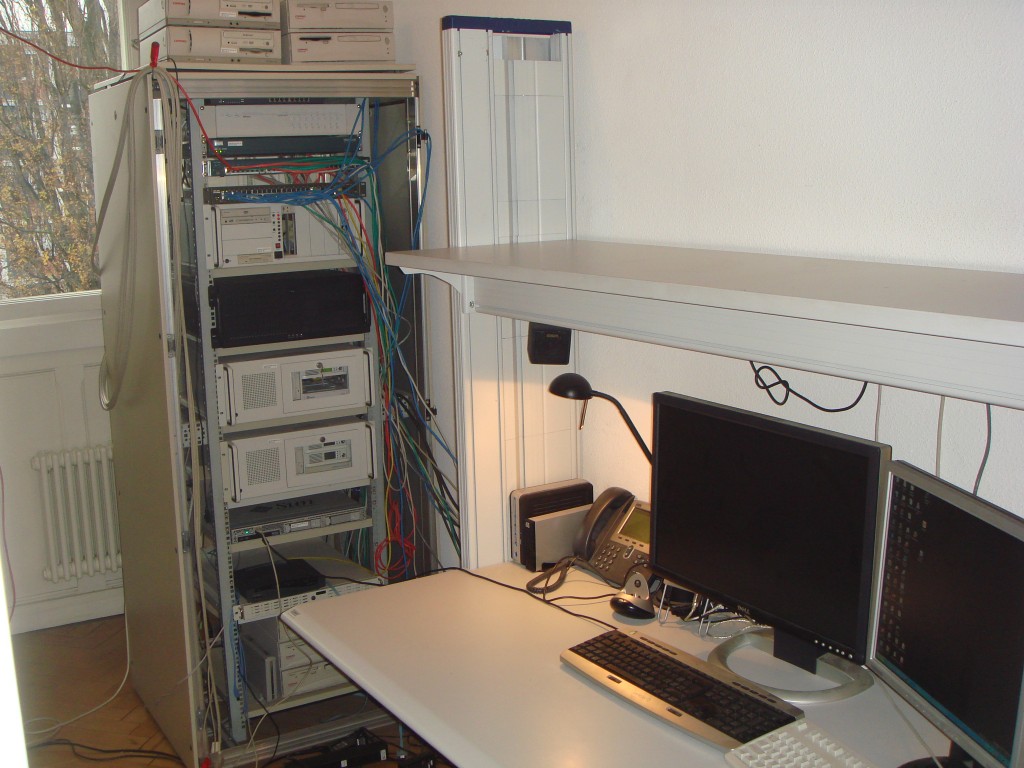 The Great 2006 IT Purge… 🙁
Most of my stuff has now been stored in a Maritime container for future use.
I've now moved in with Jackie in Versoix. We will be more cramped, but we hope to get something larger in 2/3 years when we will need the space. In the meantime we enjoy the beautifull view of the Lake Leman and the Mt Blanc in the farground.