I finished the migration from an iPad 3G to the iPad3 4G using iTunes. Everything worked great. I only had to re-enter my passwords for the email accounts, WiFi, and other online services credentials.
But this morning, once I was out of range of my house, the WiFi dropped and the iPad3 tried to reach my telecom 3G network. My Carrier network (Swisscom) was showing up as 3G but I kept receiving the "Could not activate cellular data network".
1) On my initial migration from the iPad1 I used the Reset Network settings described below.
The trick is to go to the Settings \ General \ Reset tab, and to select the Reset Network Settings. This will cause the iPad3 to reboot, but then the Carrier 3G network will work.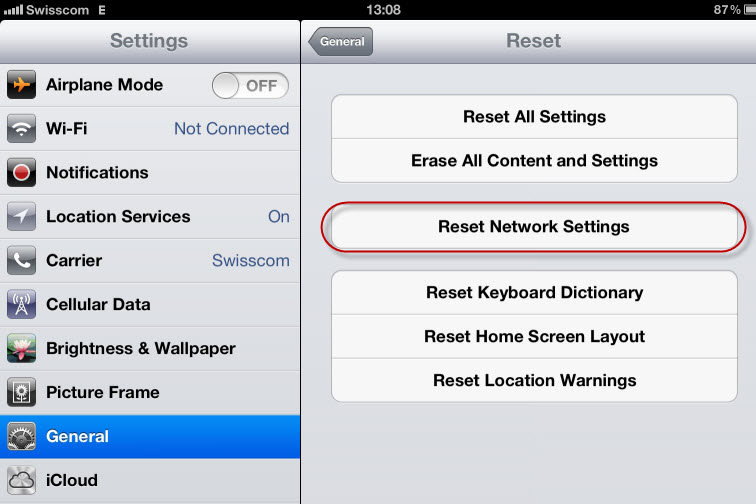 iPad Reset Network Settings
2) But I'm not going wipe my Network settings again and again. Only a Power-Off Power-On of the iPad currently fixes this issue. We all hope Apple will fix this with an iOS 5.1.1 release.