Today VMware released vCenter Operations Manager 5.6 and vCenter Infrastructure Navigator 2.0. These products are now very tightly integrated with the vCenter 5.1 and plug into the vSphere Web Client.
In the screenshot below, you see two new floating windows with the proper information for the element you are managing.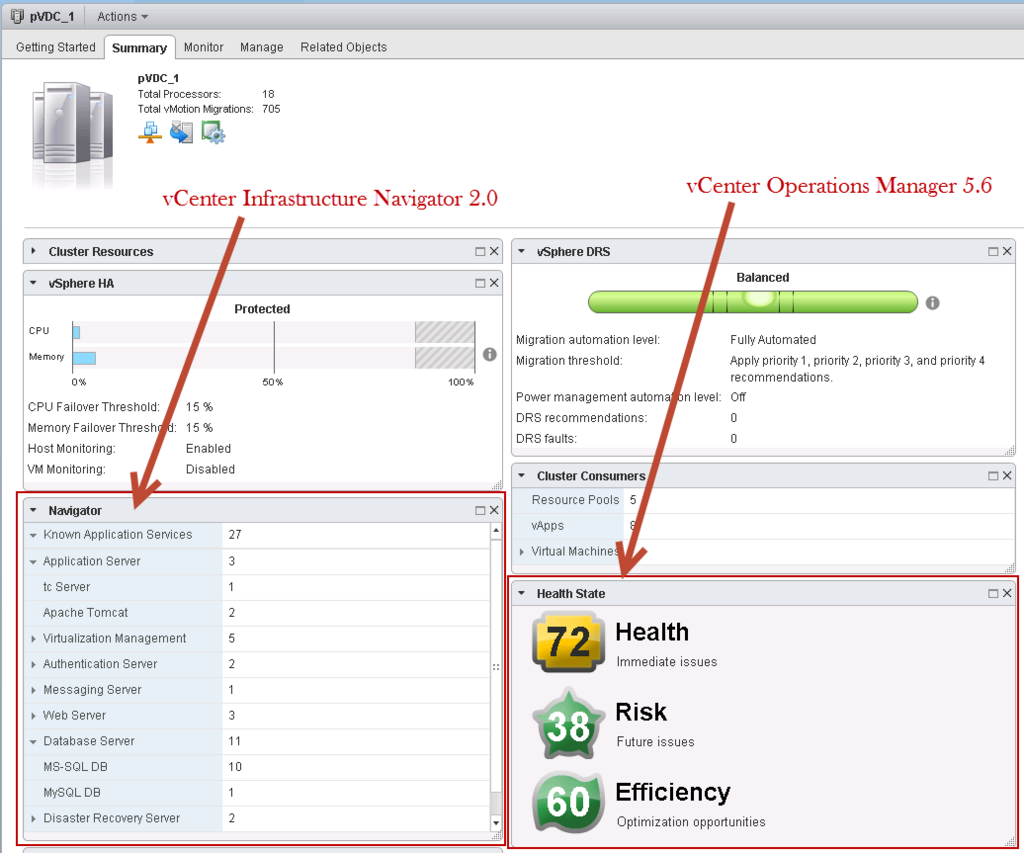 In this case, I'm looking at a my pVDC_1 Cluster, and vCenter Infrastructure Navigator has identified 27 known applications, while vCenter Operations Manager 5.6 is telling me that the health of my Cluster could be better.
In addition, within vSphere Web Client, you can move the floating information panes around to better suit your needs and see what's important. Or to take advantage of a screensize.